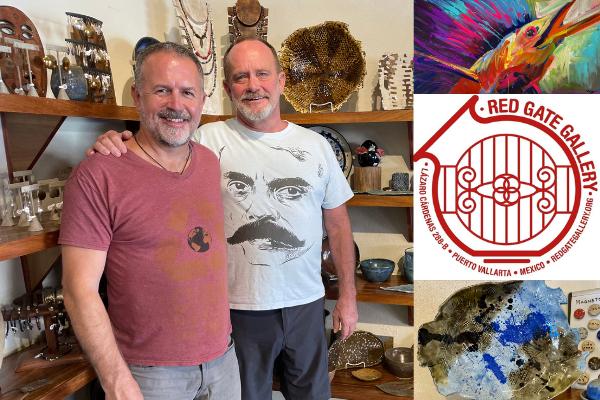 Red Gate Gallery
Business Hours
Monday - Saturday 10AM–3PM
Red Gate Gallery is a collection of ceramic, jewelry and wall artists that hail from Mexico, Canada and the United States. Every piece is unique and can't be found in any other galleries. All pottery is made on-site at the studio, is constructed of high-fire clay and glaze and is food, microwave, oven and dishwasher safe. We offer limited lessons for all levels in the pottery studio as well as studio rental time for experienced potters. We are constantly changing our inventory as new pottery gets made and new artists come into our space, so please pay us a visit and see what's new. We are located in the heart of Old Town Puerto Vallarta at 288-B Lazaro Cardenas, two doors down from Tre Piatti and Los Muertos Brewing Company.
One of a kind pieces
Created in the Gallery by Paul and Kirk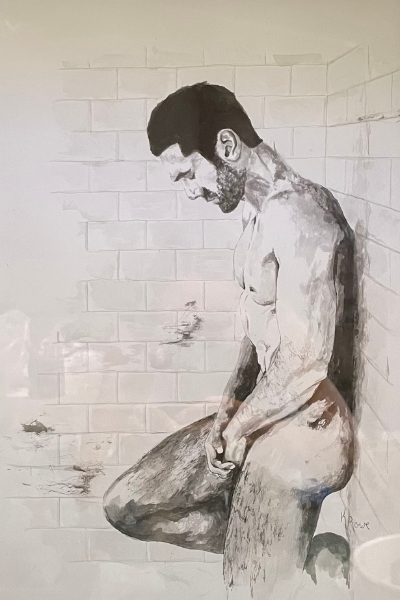 Wide selection of hand made pieces
Pottery, Paintings and Jewelry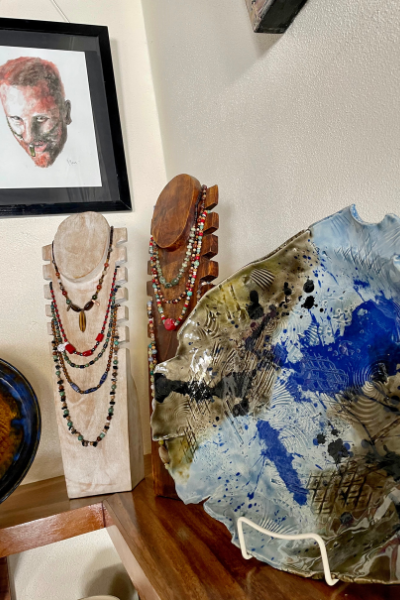 Pottery
All pottery pieces are made in the gallery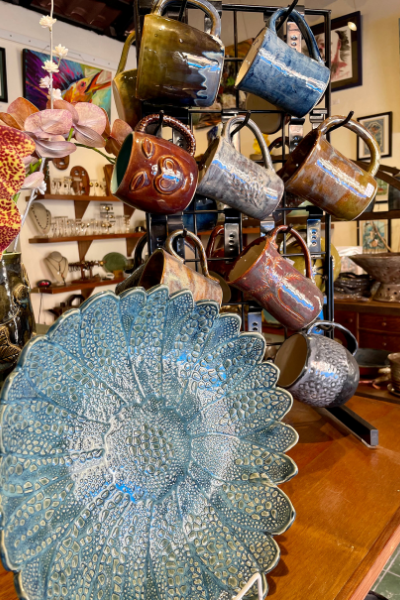 Kirk
Meet Kirk, one owner of Red Gate Gallery. Him and his partner Paul hand make all pottery pieces in the gallery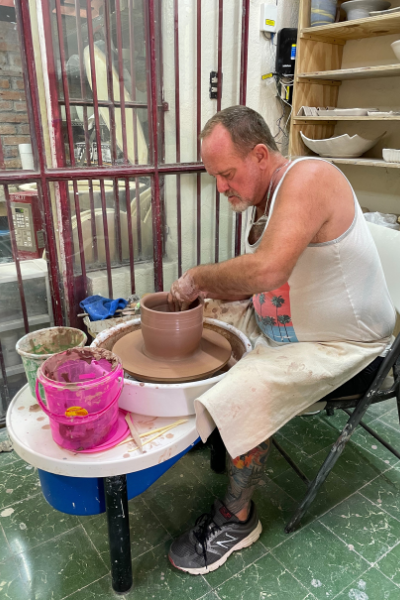 Jewelry
Hand made Jewelry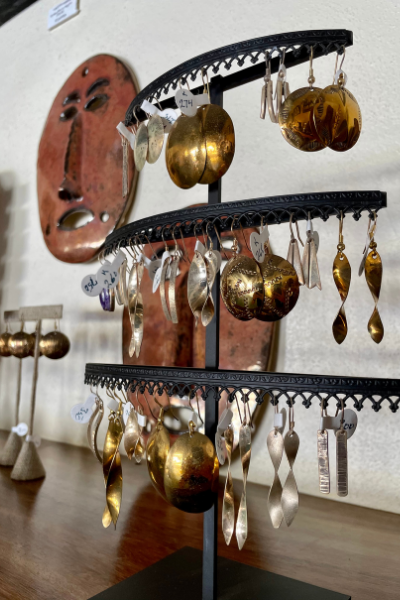 Pieces on display currently
Paul and Kirk are always creating more designs and pieces, here is a few of their latest creations!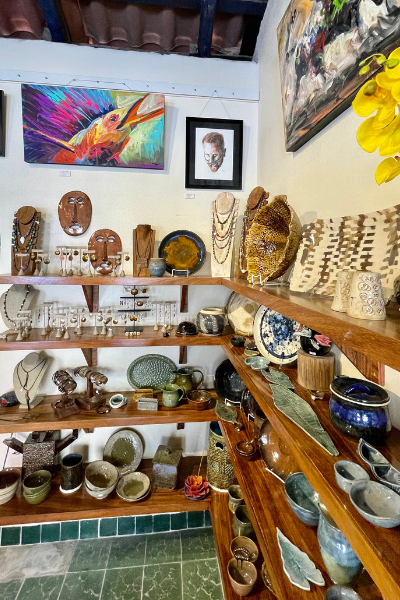 Details
All crafted to perfection.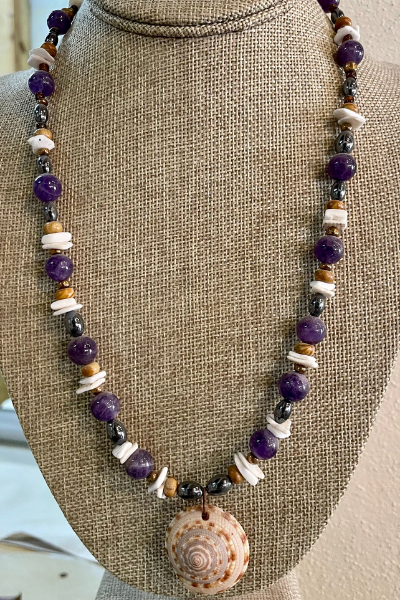 Location
Located in the heart of Puerto Vallarta, 288-B Lázaro Cárdenas street.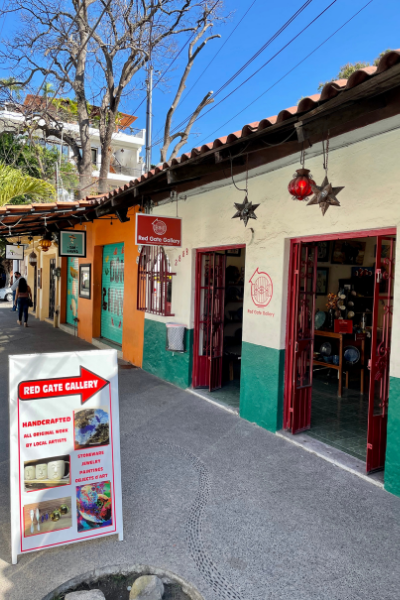 Pottery
Paul and Kirk take pride in their detailing and colouring. Creating each piece to be one of a kind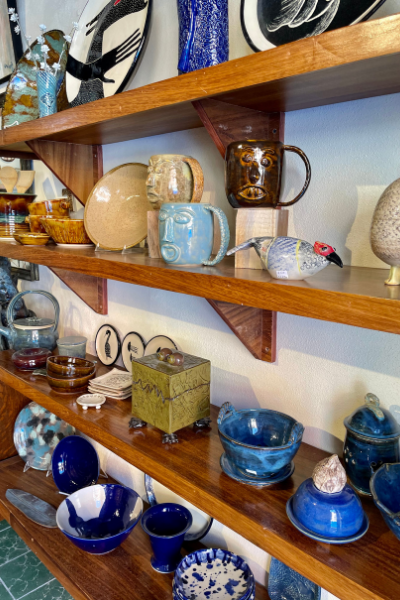 Pottery
One of a kind pottery pieces.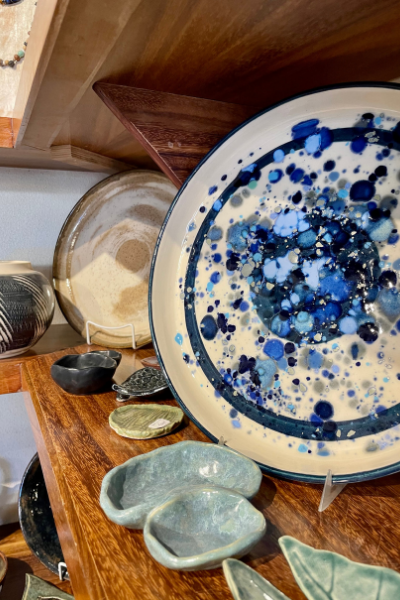 Love our business by sharing
A network website with social media sharing where "businesses work together building traffic."
** The Power of Social Media Networking**
200+ business owners sharing
It is powerful. You control your own page. Ability to Immediate edit and add your content. Owners are featuring promotions and events, and then sharing. That is the equation to more traffic and success.
REGISTER
Our New Facebook Group
It is all about networking and tools. Our website plus our Facebook Group make it easy for you to promote your business. Join and invite some friends; that is how WE grow. In one year, we grew to 4000+ members.
Join Facebook Group
Join the Top Ten Team!
Only $3000 pesos annually, your page will be part of the top ten network that is in every language, offers many 1st page adv spots, allows edits and adds, and promotes your business through social media sharing.
Related Businesses and Deals