Vision GraficaPV is a company dedicated to the graphic design and sale of promotional items, we have a wide variety of services which help and support to project a better image to your company.
Paquete conozcan
1/4 flyers Printed on Couche paper, Cards Printed on Sulfated Cardboard, All printed in color. Only Front.
Nuestros servicios
Algunos de nuestros servicios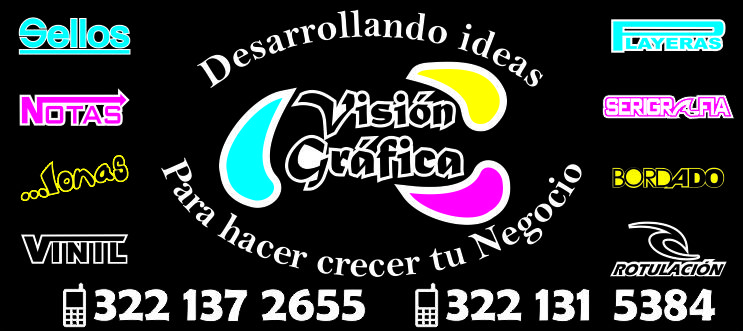 Calendarios 2021
Contamos con calendarios de: Bolsillo, Pared, Con iman, Escritorio. Tu publicidad los 365 dias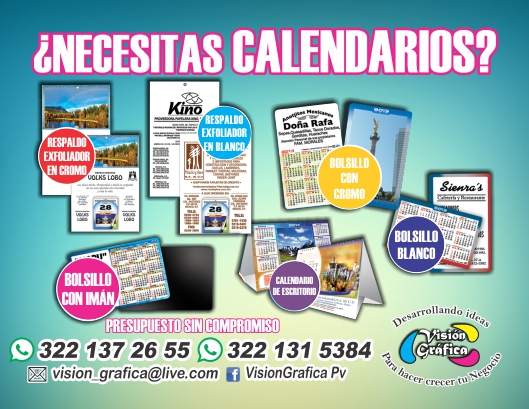 Love our business by sharing
A network website with social media sharing where "businesses work together building traffic."
** The Power of Social Media Networking**
100+ business owners sharing
It is powerful. You control your own page. Ability to Immediate edit and add your content. Owners are featuring promotions and events, and then sharing. That is the equation to more traffic and success.
REGISTER
Our New Facebook Group
It is all about networking and tools. Our website plus our Facebook Group make it easy for you to promote your business. Join and invite some friends; that is how WE grow.
Join Facebook Group
Top 10 going global!
Great advertising price. Only $3000 pesos annually, your page will be part of the top ten network that is in every language, offers many 1st page adv spots, allows edits and adds, and helps you promote your business easily through social media sharing.
Related Businesses and Deals