Top Sky Bar Puerto Vallara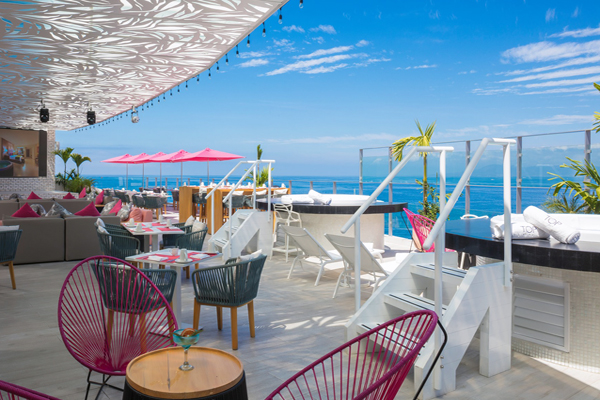 Top Sky Bar Puerto Vallara
Amapas 380, Zona Romántica, Emiliano Zapata, Puerto Vallarta
322 222 4911
View Website
Special Instructions and Photo Credit
Almar Resort Luxury LGBT Beach Front Experience
The Top Sky Bar & Restaurant has established itself as the meeting point of the gay community in PV who're seeking a night of fun, laughter and entertainment. Our guests always leave with a good taste in their mouth, and that's precisely what keeps them coming back. The remarkable panoramic views of Banderas Bay and Puerto Vallarta from The Top Sky Bar & Restaurant are among some of our many qualities. Those combined with savory gourmet dishes, a fabulous bar with top shelf selections, luxury beyond measure, exclusivity, comfort and the best LGBT shows nightly make The Top an unparalleled experience in PV. There's no other place like it! There are some opportunities in life that must be taken and The Top Sky Bar & Restaurant is one of them. Discover the latest taste sensations and meet new friends while enjoying a level of entertainment that has no limit. Enjoy an experience of the highest level!
Enjoy our Hot Tubs
Top Sky Bar is open during the day.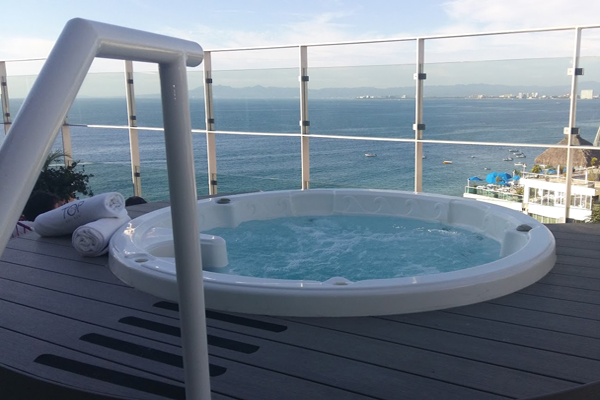 Drinks and Romance
There is no better place to be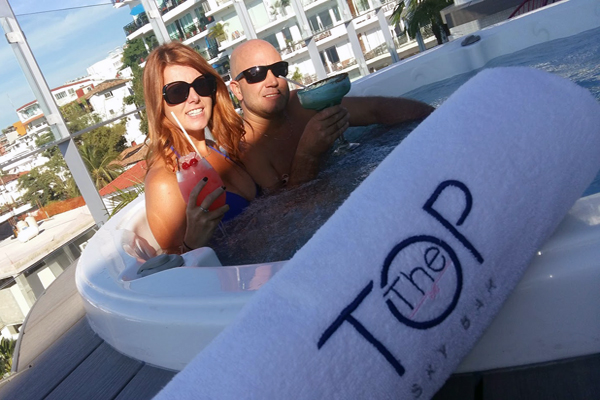 A patio with a view
Top Ten Entertainment.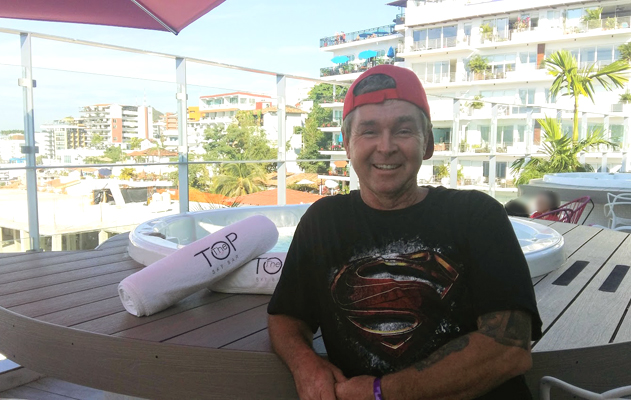 Love our business by sharing
Extraordinary view. Breath taking atmosphere! Staff always ready to help, extreme cleanliness, posh and hot tubs too. Delicious food with an amazing server. Great bar location, one of a kind experience, and definitely a top ten bar.
A network website with social media sharing where "businesses work together building traffic."
** The Power of Social Media Networking**
200+ business owners sharing
It is powerful. You control your own page. Ability to Immediate edit and add your content. Owners are featuring promotions and events, and then sharing. That is the equation to more traffic and success.
REGISTER
Our New Facebook Group
It is all about networking and tools. Our website plus our Facebook Group make it easy for you to promote your business. Join and invite some friends; that is how WE grow. In one year, we grew to 4000+ members.
Join Facebook Group
Join the Top Ten Team!
Only $3000 pesos annually, your page will be part of the top ten network that is in every language, offers many 1st page adv spots, allows edits and adds, and promotes your business through social media sharing.
Related Businesses and Deals