Lit Nutrition Bar - Healthy Food
Dishes and drinks based on consciousness to a more balanced diet where the nutritious, traditional and delicious merge. Our sincerity and passion for taking care of our clients lead us to constantly reinvent ourselves.
Chicken
The Favorite Chicken Sandwich with Sautéed Mushrooms and Onions, Cheese, Salad and Cilantro Dressing with Agua Fresca. // El favorito Sandwich de pollo con champiñones y cebolla salteados, queso, ensalada y aderezo de cilantro con agua fresca.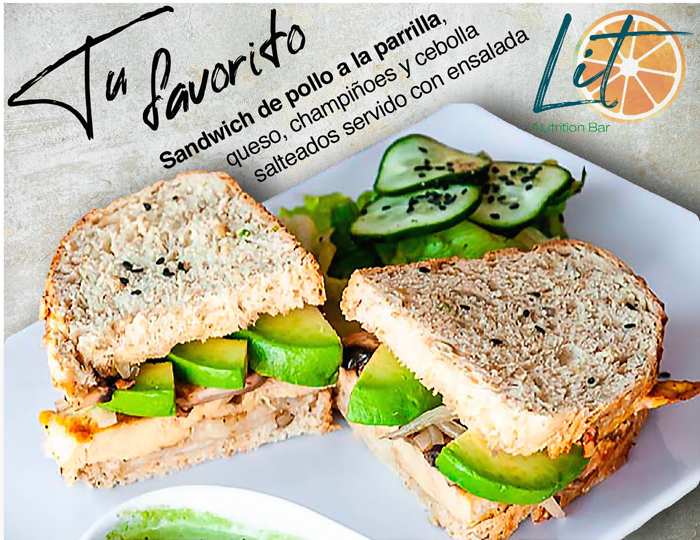 Hotcakes
AVENA HOTCAKES We create the healthy version of your craving !! Try the different flavors: Strawberry + Nutella Banana + Walnut Peanut butter + Banana Blueberries. // AVENA HOTCAKES Creamos la versión saludable de tu antojo!! Prueba los diferentes sabores: Fresa + Nutella Plátano + Nuez Crema de cacahuate + Plátano Moras Azules
Salmon
Salmon bowl for your heart !!! or more delicious and balanced that you will eat today, order it now! // Tazón de Salmón para tu corazón !!! o mas delicioso y balanceado que comerás hoy, pídelo ya!!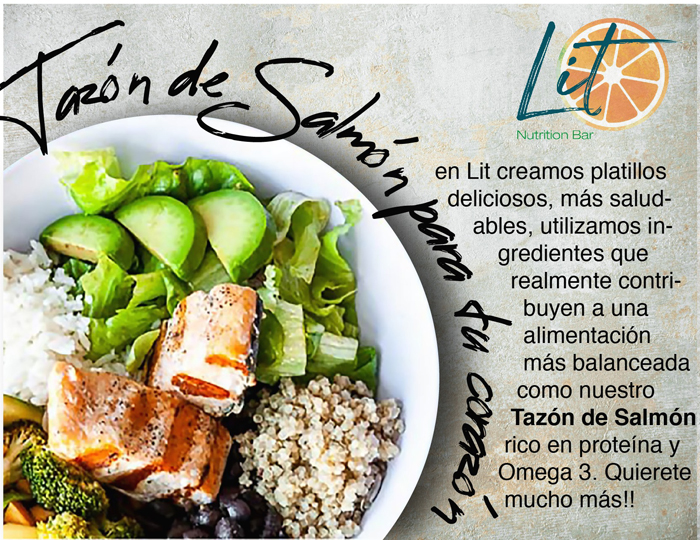 Love our business by sharing
Very nice place, healthy and tasty food, good people and good choice in the menu.
Varied, nutritious and delicious menu.
A network website with social media sharing where "businesses work together building traffic."
** The Power of Social Media Networking**
100+ business owners sharing
It is powerful. You control your own page. Ability to Immediate edit and add your content. Owners are featuring promotions and events, and then sharing. That is the equation to more traffic and success.
REGISTER
Our New Facebook Group
It is all about networking and tools. Our website plus our Facebook Group make it easy for you to promote your business. Join and invite some friends; that is how WE grow.
Join Facebook Group
Join the Top Ten Team!
Only $3000 pesos annually, your page will be part of the top ten network that is in every language, offers many 1st page adv spots, allows edits and adds, and promotes your business through social media sharing.
Related Businesses and Deals