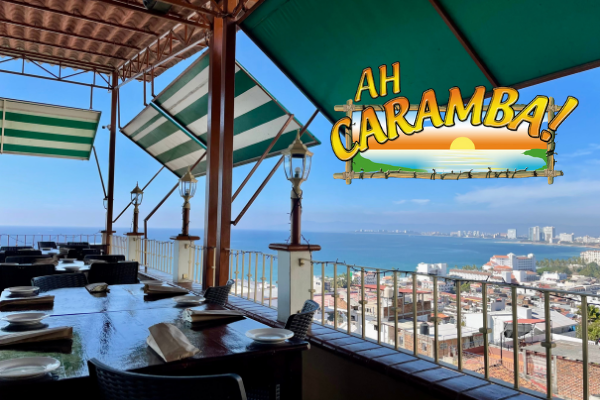 Ah Caramba!
Ecuador 1071, Puerto Vallarta
322 222 5517
+52 322 150 6367
View Website
Business Hours
Everyday 2:00 PM - 10:00 PM
"The biggest window in the bay" Oh caramaba! It is a restaurant, bar and terrace, attended by friends and family. If you have selected Ah Caramba it is because you are looking for the best experience, food and view of the city. The Ah Caramaba Restaurant Bar opened its doors to the public in 1995, by one of the first families to settle in Puerto Vallarta. With an extensive menu specializing in grilled seafood, cuts of beef and the famous fajitas! Attended personally by family and friends of the family, we guarantee good service and food.
Marco & Betty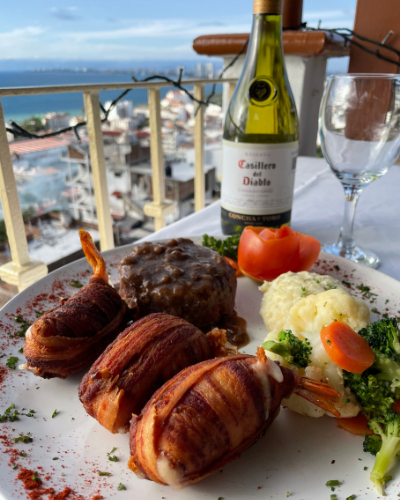 Rib Eye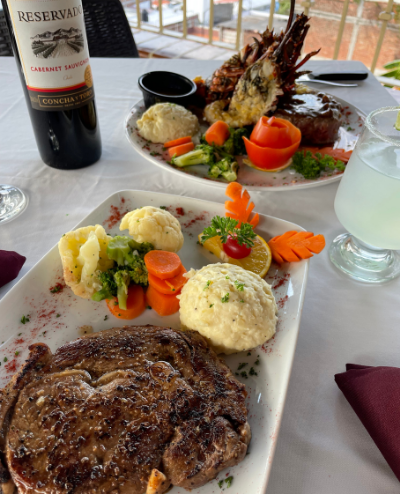 Liz & Richard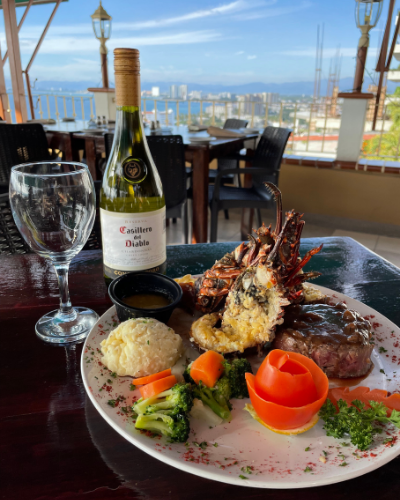 Panoramic dinner views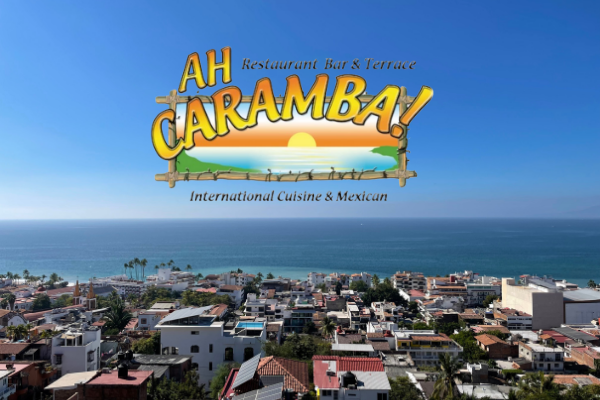 Surf & Turf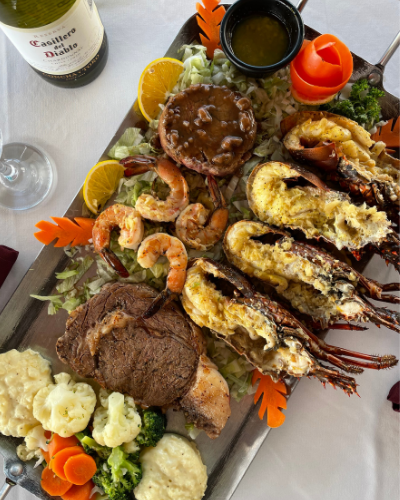 Love our business by sharing
"Yummy food, excellent service and the VIEW!!!"
Service was great! Food absolutely delicious! Drinks also good! There were 4 of us and we all ordered something different. Every one of our dishes were excellent. A definite revisit place for us.
Reservations are a must. The view overlooking Puerto Vallarta Centro is most awesome. I had fat fish… tilapia stuffed with seafood, covered with a tasty green sauce. Wife had bacon wrapped shrimp.
A network website with social media sharing where "businesses work together building traffic."
** The Power of Social Media Networking**
200+ business owners sharing
It is powerful. You control your own page. Ability to Immediate edit and add your content. Owners are featuring promotions and events, and then sharing. That is the equation to more traffic and success.
REGISTER
Our New Facebook Group
It is all about networking and tools. Our website plus our Facebook Group make it easy for you to promote your business. Join and invite some friends; that is how WE grow. In one year, we grew to 4000+ members.
Join Facebook Group
Join the Top Ten Team!
Only $3000 pesos annually, your page will be part of the top ten network that is in every language, offers many 1st page adv spots, allows edits and adds, and promotes your business through social media sharing.
Related Businesses and Deals