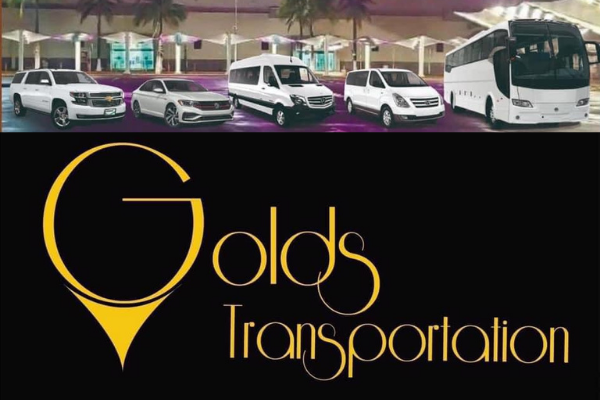 Golds Transportation
Calle Universidad del Valle de Atemajac 115, Villas Universidad, Puerto Vallarta
+1 322 133 8446
View Website
Business Hours
M-S 8:00 - 22:00
Every day, Golds Transportation connects travelers from all over the world with the most competitive rates in Puerto Vallarta and Riviera Nayarit. To enjoy what really matters, with our five-star private services, managing trips and tours, being accessible, reliable and efficient. for a simple and unique trip, ensuring that you arrive at your destination relaxed, comfortable and without problems, quite the opposite with the local taxi service. If you visit the city and require the five-star services it deserves, remember us. Contact us at touristservice@live.com.mx
Talpa & Mascota
6 Hours (Travel time will vary +/- 60 minutes depending on Hotel Pickup Location) Embraced by the green mountains is Talpa de Allende, a city with its cobbled streets and its multicolored houses with tile roofs. At night, you will hear a concert of crickets as the orange lights of its lanterns illuminate the pines and bougainvillea. You will be able to experience the immeasurable faith that its inhabitants profess before the pale virgin who protects the streets perfumed with the smell of chilte. Live a unique experience in the Magical Towns of Mexico. Talpa de Allende receives more than 4 million pilgrims a year, making it a fascinating experience Includes. Welcome Drink (Water, beer or Soda) Not Include: Meals & Tips
Buy Now / More Info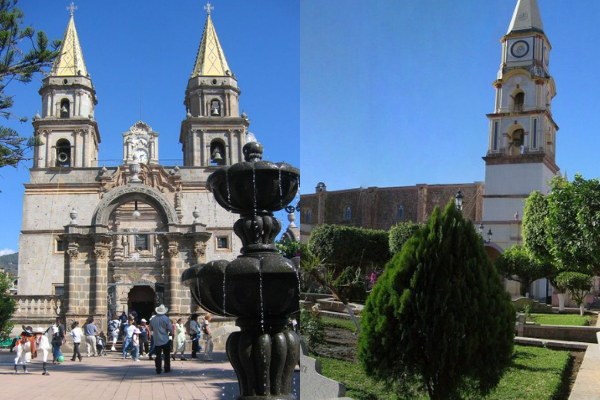 El Tuito Pueblo Magico
6 Hours (Travel time will vary +/- 60 minutes depending on Hotel Pickup Location) Pickup at 9:00 am To relax and enjoy! El Tuito is a small and picturesque town 46 kilometers south of downtown Puerto Vallarta located in the heart of a valley. A quiet place for those looking to relax or for those who want to pause stress and get away from the hustle and bustle of the city. Includes. Welcome Drink (Water, beer or Soda) Not Include: Meals & Tips
Buy Now / More Info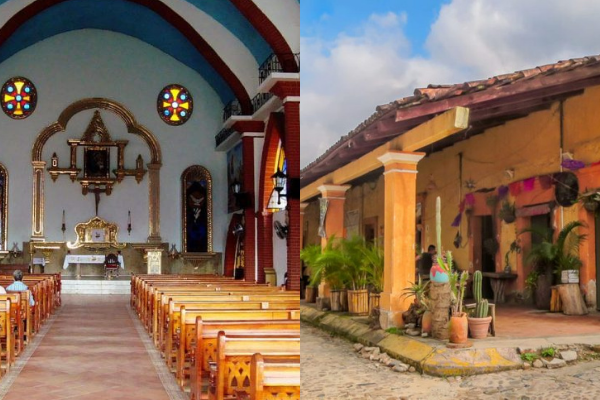 Vallarta Botanical Gardens
4 Hours (Travel time will vary +/- 60 minutes depending on Hotel Pickup Location) Pickup at 10:00 am Wonderful place you have to visit! Located in the hills of the Sierra Madre 25 kilometers south of Puerto Vallarta are the Vallarta Botanical Gardens, a place of study, discovery, conservation and exhibition of native plants of Mexico, you can enjoy the variety of tropical plants and birds that inhabit the place, in addition to enjoying delicious food with an incredible view. Includes. Welcome Drink (Water, beer or Soda) Not Include: Meals & Tips
Buy Now / More Info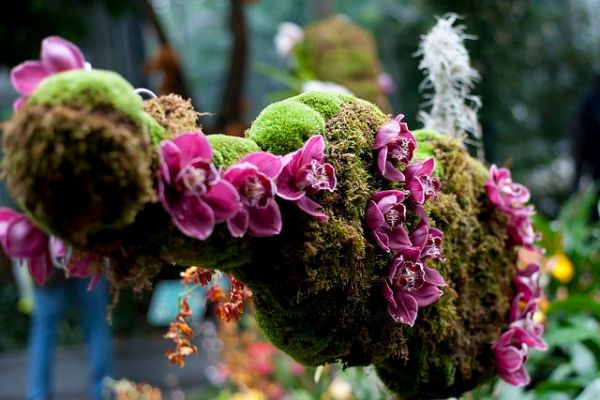 Tour Puerto Vallarta & Tequila testing
4 Hours (Travel time will vary +/- 60 minutes depending on Hotel Pickup Location) Pickup 10:00 am Are you ready to know the most beautiful corners of Puerto Vallarta? This tour is one of the favorites, since they are 3 tours in 1. Hand in hand with an expert guide we will take you to the most popular and representative places of this beautiful port. As its iconic church and the municipal handicrafts market. You will know the sophisticated area of ​​Marina Vallarta, the viewpoint of Los arcos, El Muelle de los Muertos beach, Playa Conchas Chinas, tequila houses among others. Includes. Welcome Drink (Water, beer or Soda) Not Include: Meals & Tips
Buy Now / More Info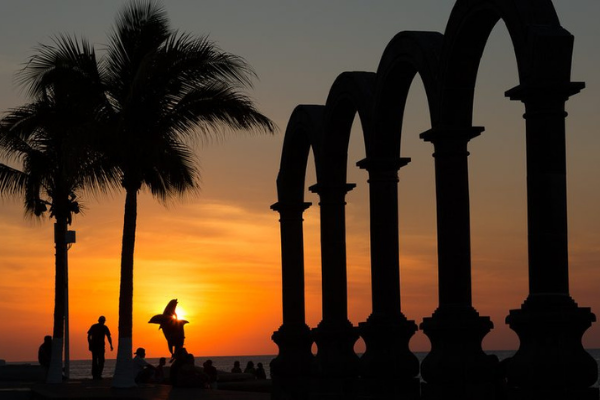 San Sebastian del Oeste
6 Hours (Travel time will vary +/- 60 minutes depending on Hotel Pickup Location) Pickup at 9.00 am Surprise yourself with San Sebastián del Oeste! This mining town has grandiose mansions, haciendas and cobbled streets that have been aging, but their beauty remains intact. Enter the stories that this town sheltered among mountains keeps. You will taste the delicious traditional food and you will know the production of a tequila distillery and the raicilla, famous local drink and you could not miss a coffee producer. Let yourself be surprised by all that this magical town. Includes. Welcome Drink (Water, beer or Soda) Not Include: Meals & Tips
Buy Now / More Info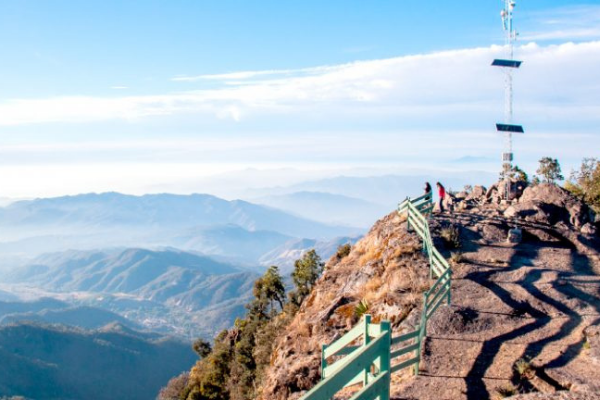 Sayulita
6 Hours (Travel time will vary +/- 60 minutes depending on Hotel Pickup Location) Pickup at 10:00 am Fall in love forever! Live a unique experience in the Magical Town of Sayulita, if you are a lover of marine waters and surfing, you are in the right place. Enjoy its beautiful beach, cobbled streets and a delicious meal near the beach, breathe the air of love and peace that this fascinating place transmits and fall in love with the riches of Mexico. Includes. Welcome Drink (Water, beer or Soda) Not Include: Meals & Tips
Buy Now / More Info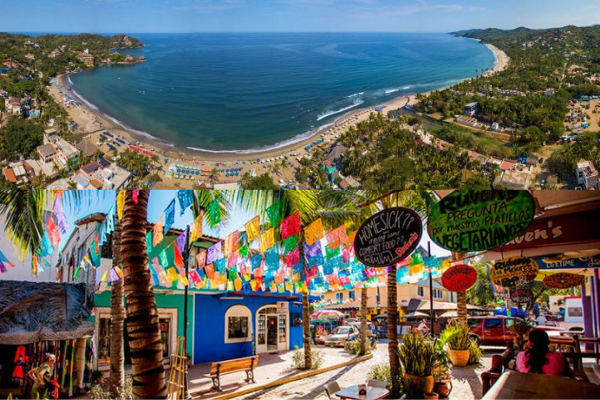 Riviera Nayarit Tour
4 Hours (Travel time will vary +/- 60 minutes depending on Hotel Pickup Location) Pickup at 10:00 am Explore the Riviera Nayarit! Riviera Nayarit is the fashionable beach destination in Mexico, it is located north of the Puerto Vallarta International Airport, it has more than 300 kilometers of virgin coast, beautiful traditional towns, rugged mountains, nature sanctuaries, golden sand and resorts of luxury. You will fall in love with this perfect tropical paradise to vacation with the best view of the Pacific Ocean. Includes. Welcome Drink (Water, beer or Soda) Not Include: Meals & Tips
Buy Now / More Info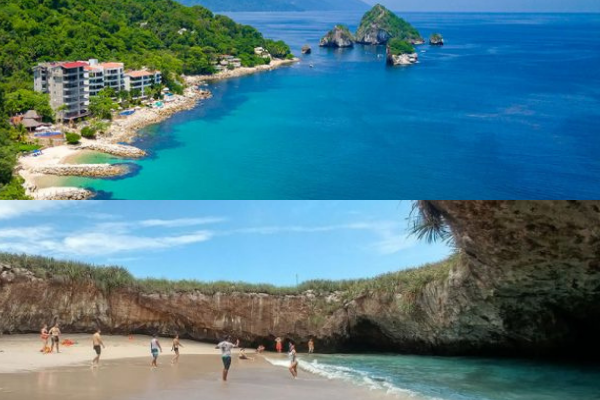 Safety First
Because your health and safety is our priority during COVID-19 contingency, all our transport units are sanitized. In Gold´s Transportation, our priority is you and that is the reason why we have taken the right measures to prevent COVID-19 spread. We have qualified and high level transport operators that follow all hygiene protocols All of our transportation units are sanitized before and at the end of each trip, so you can feel safe traveling with us. We invite you to live the experience of a reliable and safe transportation with us. Make your reservation online now!
Buy Now / More Info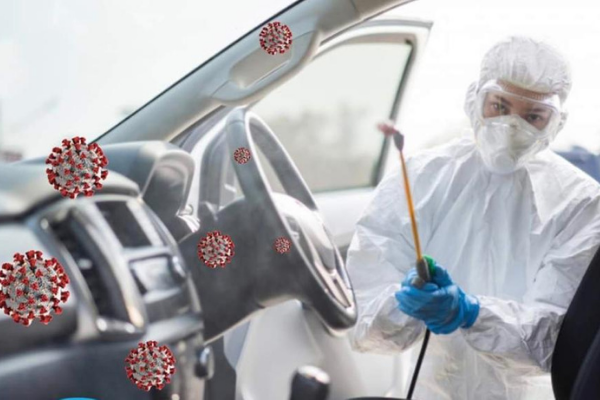 Transfers
No need to sweat finding a taxi to you hotel, we will wait for your arrival at the airport! On your way home we will pick you up from your hotel and bring you back to the airport. We have numerous vehicles available depending on the size of your party, we have something for everyone!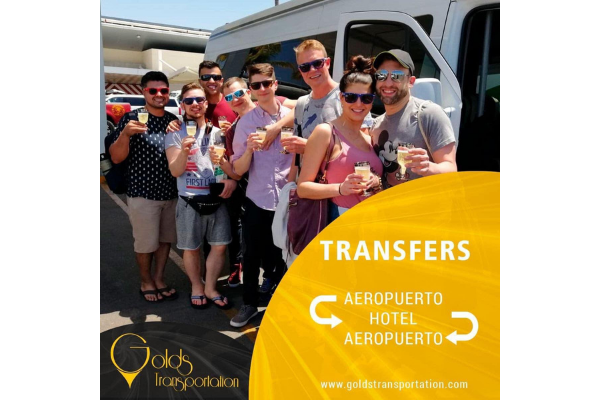 Airport Transportation
We have large vehicles for any size of families! We will Pick you up from the airport, bring to your accommodation, and return you to the airport when your stay is finished! Avoid the stress, we make the transportation easy for you.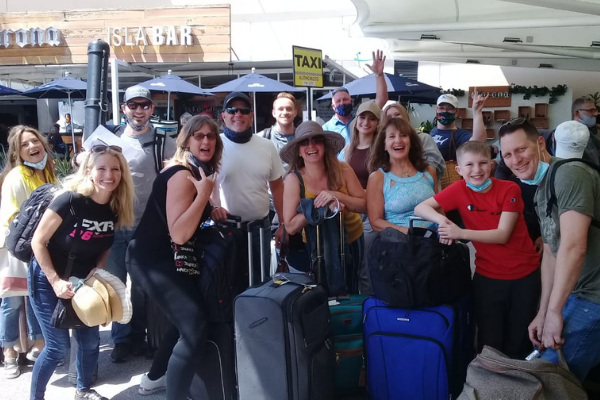 Love our business by sharing
Excellent transportation service from the airport to my hotel, the vehicle was perfectly clean, the driver is very friendly and careful; also the company has different tours to get to know Puerto Vallarta and Riviera Nayarit! Thank you for the Gold's Transportation service, 100% recommended.
A network website with social media sharing where "businesses work together building traffic."
** The Power of Social Media Networking**
100+ business owners sharing
It is powerful. You control your own page. Ability to Immediate edit and add your content. Owners are featuring promotions and events, and then sharing. That is the equation to more traffic and success.
REGISTER
Our New Facebook Group
It is all about networking and tools. Our website plus our Facebook Group make it easy for you to promote your business. Join and invite some friends; that is how WE grow.
Join Facebook Group
Join the Top Ten Team!
Only $3000 pesos annually, your page will be part of the top ten network that is in every language, offers many 1st page adv spots, allows edits and adds, and promotes your business through social media sharing.
Related Businesses and Deals