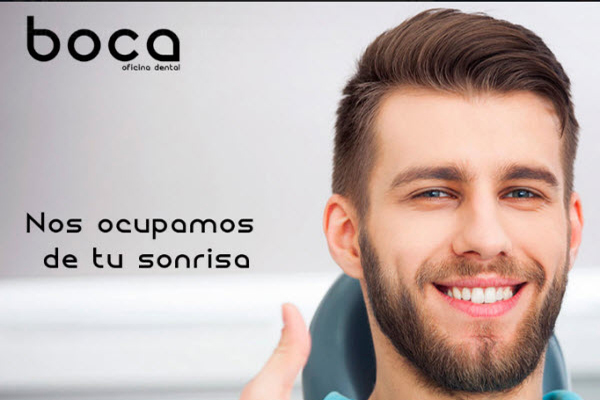 Boca Dental Office
Blvrd. Francisco Medina Ascencio 3945, Plaza Neptuno Local B3, Marina Vallarta, Puerto Vallarta
322.294 4953
We offer quality dental care in a relaxing, welcoming and exclusive environment. We believe in excellence. For us, quality means always being at the forefront of technology. We commit ourselves honestly, without surprises. We grow with each case, because each case is unique. Our dental clinic is integrated with the necessary technology to guarantee excellent results in the treatments, in it we have sought harmony and comfort for the patient as well as a pleasant environment in which they can feel comfortable during their visit. At BOCA / Oficina Dental we are busy with your health to enhance your beauty. Healthy and beautiful teeth provides you with the security you need to achieve all the challenges that you set for yourself. We help you get it.
Love our business by sharing
I was pleased how quickly he responded, and in perfect English. I got an appointment right away.
A network website with social media sharing where "businesses work together building traffic."
** The Power of Social Media Networking**
200+ business owners sharing
It is powerful. You control your own page. Ability to Immediate edit and add your content. Owners are featuring promotions and events, and then sharing. That is the equation to more traffic and success.
REGISTER
Our New Facebook Group
It is all about networking and tools. Our website plus our Facebook Group make it easy for you to promote your business. Join and invite some friends; that is how WE grow. In one year, we grew to 4000+ members.
Join Facebook Group
Join the Top Ten Team!
Only $3000 pesos annually, your page will be part of the top ten network that is in every language, offers many 1st page adv spots, allows edits and adds, and promotes your business through social media sharing.
Related Businesses and Deals