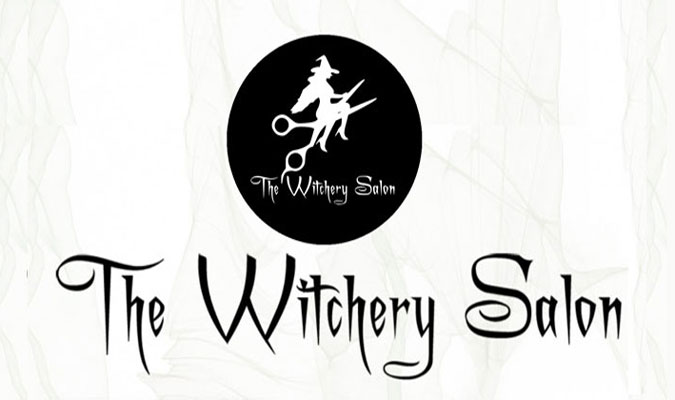 The Witchery Salon
Calle Honduras 139-C, Puerto Vallarta
322 134 7485
View Website
Business Hours
10:00 AM - 10:00 PM
The Witchery Salon is a full service beauty salon located in the heart of Puerto Vallarta. With a crazy eclectic décor and staff, we provide a fun environment for our customers. Please visit our Service Page to see what we can do for you. We also have fun pics in our Gallery Page and wonderful local professional contacts on our "Community Page." Or Simply drop in or call us to schedule an hair appointment!
The head witch - Jean
The Witchery salon is owned by Jean, the head witch and Boss lady. Her dream became a reality opening up her business in Puerto Vallarta. Truly a unique and inspiring atmosphere.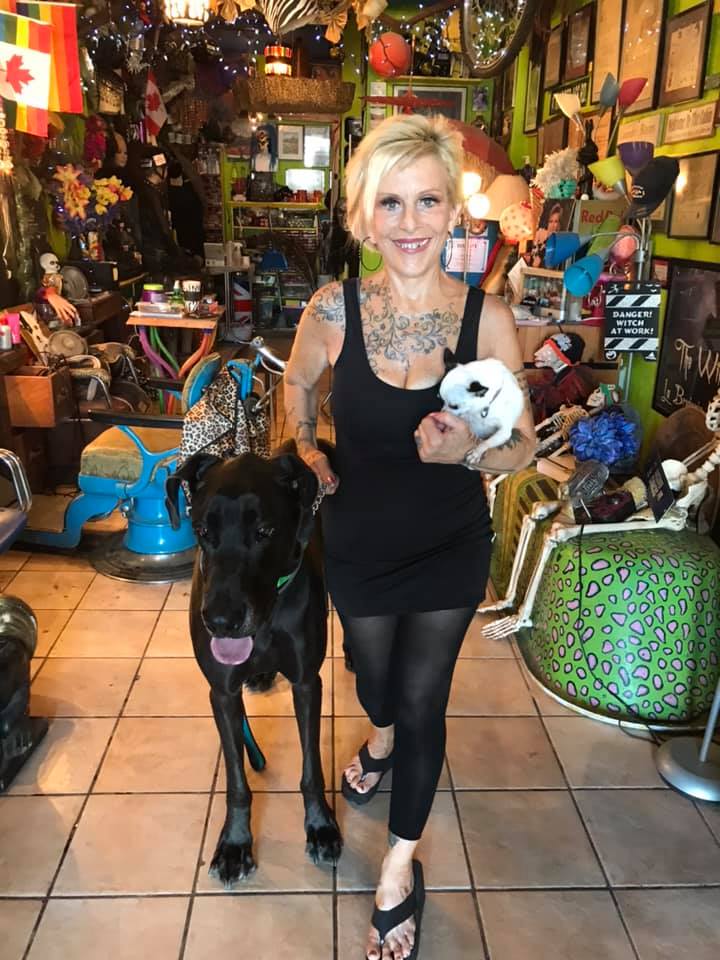 Our Stylist
We also have a stylist specializing in curly textured hair, hair extensions, corn rows, dread locks, and all styles of braids.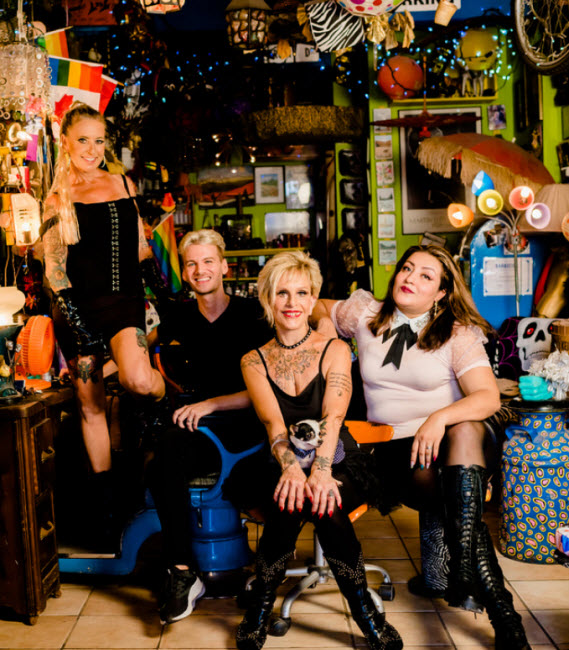 The Witchery
New - Art classes in our gallery. Mosaic Rock, Mini Mandala Rock, Painted Rock, and more.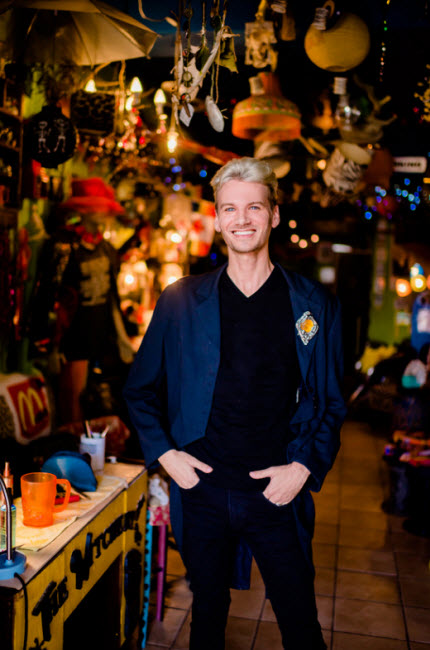 The Witchery Staff
The Witchery Staff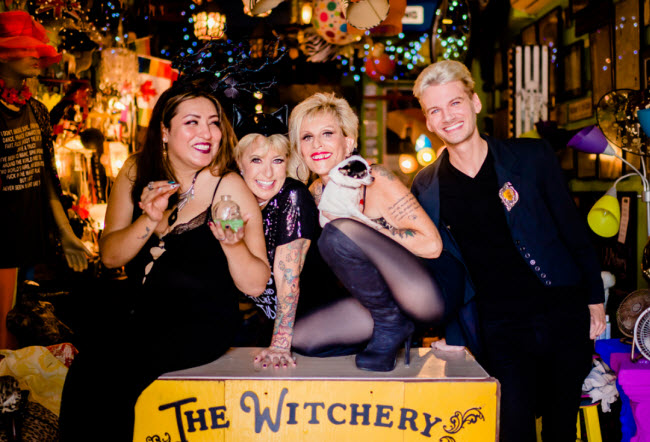 The Witchery Staff
The Witchery Staff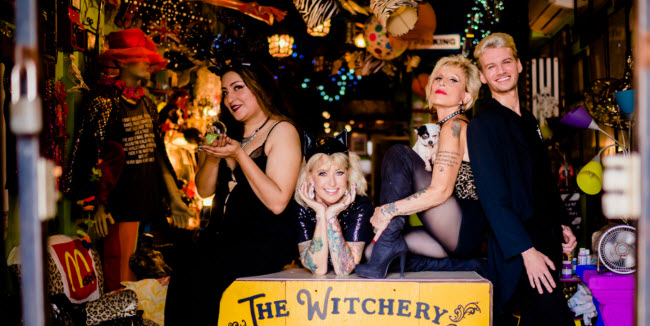 The Witchery Staff
The Witchery Staff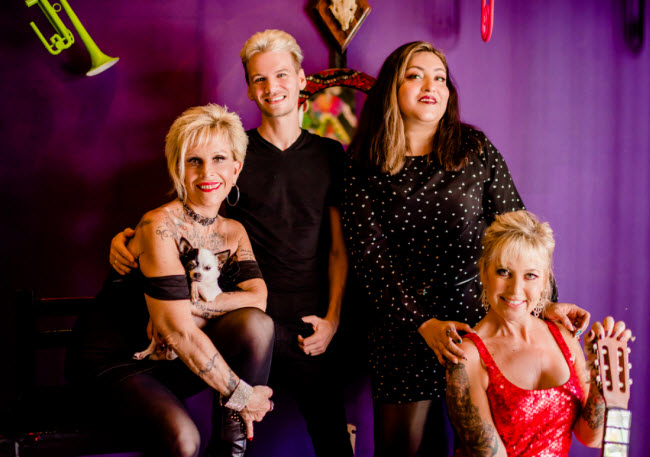 Our Services
We have a full service salon providing cuts, styles, Barber cuts, perms, colouring, highlights, up do's, ear piercing, waxing, acrylic and gel nails, Manicures and pedicures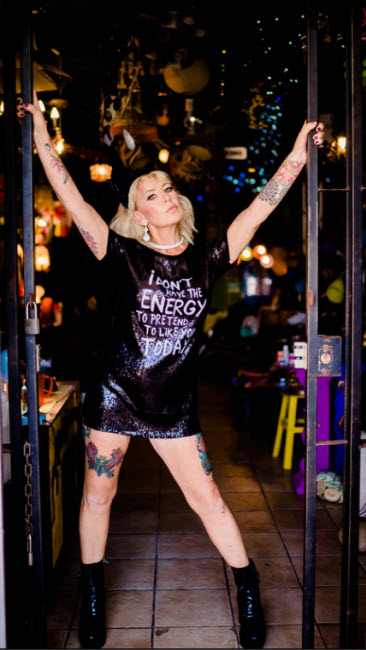 Love our business by sharing
Amazing Salon. So funky and crowded with wonderful unusual items! The owner Jean is outstanding. She did a perfect cut on my hair! I couldn't be happier. The price is so unbelievably honest and no rip offs. She's the real deal!
I am so happy with my experience at The Witchery Salon. My hair looks amazing, Jean was really kind and funny and the décor is epic. It's also great value! I would highly recommend going to this hair salon!
A network website with social media sharing where "businesses work together building traffic."
** The Power of Social Media Networking**
200+ business owners sharing
It is powerful. You control your own page. Ability to Immediate edit and add your content. Owners are featuring promotions and events, and then sharing. That is the equation to more traffic and success.
REGISTER
Our New Facebook Group
It is all about networking and tools. Our website plus our Facebook Group make it easy for you to promote your business. Join and invite some friends; that is how WE grow. In one year, we grew to 4000+ members.
Join Facebook Group
Join the Top Ten Team!
Only $3000 pesos annually, your page will be part of the top ten network that is in every language, offers many 1st page adv spots, allows edits and adds, and promotes your business through social media sharing.
Related Businesses and Deals