Ray Smith Vallarta Realtor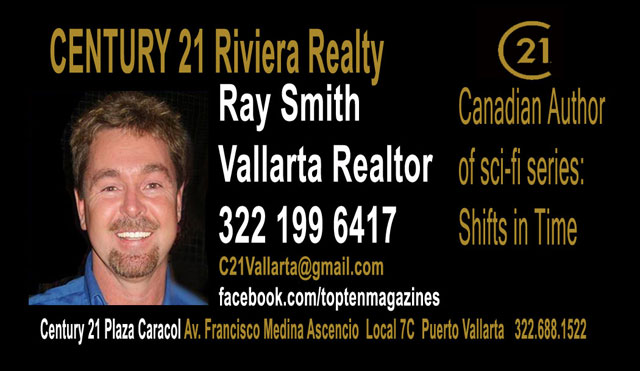 Ray Smith Vallarta Realtor
Centro Puerto Vallarta, Puerto Vallarta
322 199 6417
View Website
Ray Smith started in real estate over 30 years ago and loves working with both home buyers and sellers. He is a Canadian best-selling author; his first book was a Real Estate guide for first time home buyers. His writing now focuses on the science fiction genre with a series titled, Shifts in Time, available on Amazon. Ray is a graduate of Carleton University, Ottawa, Canada, with a Bachelor degree in economics. He is an ex-military financial officer, and entrepreneur. Check out his website for properties for sale and rent in Puerto Vallarta. https://vallartarealtor.com Ray has been living in Puerto Vallarta for the last 8 years and loves to travel.
Love our business by sharing
I must say that I wanted an agent that gave me personal service every step of the way during the buying process; Ray Smith gave me that. From offer, to escrow, to notary and closing. He gained my trust and respect. Dave G.
A network website with social media sharing where "businesses work together building traffic."
** The Power of Social Media Networking**
200+ business owners sharing
It is powerful. You control your own page. Ability to Immediate edit and add your content. Owners are featuring promotions and events, and then sharing. That is the equation to more traffic and success.
REGISTER
Our New Facebook Group
It is all about networking and tools. Our website plus our Facebook Group make it easy for you to promote your business. Join and invite some friends; that is how WE grow. In one year, we grew to 4000+ members.
Join Facebook Group
Join the Top Ten Team!
Only $3000 pesos annually, your page will be part of the top ten network that is in every language, offers many 1st page adv spots, allows edits and adds, and promotes your business through social media sharing.
Related Businesses and Deals